3-part Telescopic Handle (70-170 cm) Q-line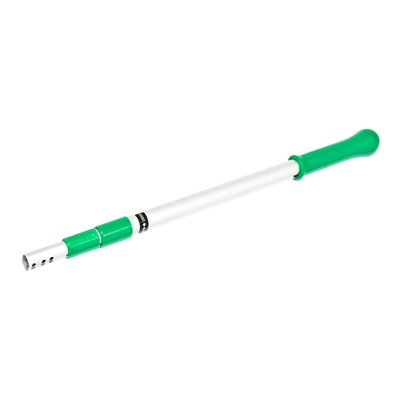 3-part Telescopic Handle for efficient and ergonomic daily cleaning.
- Lightweight.
- Infinitely adjustable.
- Easy to clean.
- Ergonomic handle.
Instruction manual
1. Attach the flat mop head to the handle.
2. Place the foot on the flat mop head and unscrew the telescopic handle.
3. Adjust the handle to the correct height. Make sure the handle is at nose height to ergonomically clean floors. The height of the handle should be adjusted to the height of the surface to be cleaned when cleaning glass, walls, and ceilings.
4. Clean the surface to be cleaned.
Specifications
Reference: 3311120 Quantity per packing: 30 pieces Dimensions: 0 x 0 x 70 cm Weight: 430 g Barcode: 8716254007598