Greenspeed offers a total solution of innovative microfibre products, high-quality cleaning technology and ecological washing and cleaning agents.
Our wide range offers customised products for all surfaces and a variety of applications: interiors, sanitary facilities, kitchens, laundry, floors and walls. We leave nothing to chance, working to deliver the best possible concepts and cleaning solutions. All this is based on our core business values: efficiency, sustainability, innovation and user-friendliness.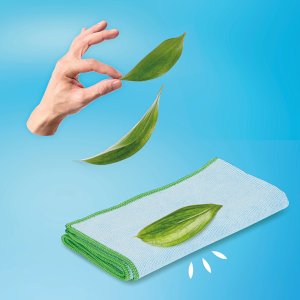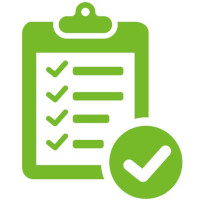 Efficient
Microfibre
Greenspeed's microfibres are uniquely split to an optimum level and with a unique capillary action, delivering increased cleaning power and a large absorption capacity.
Detergents
By using green chemistry we convert natural ingredients and minerals into highly efficient cleaning agents and our pioneering eco-surfactants tackle the most stubborn stains.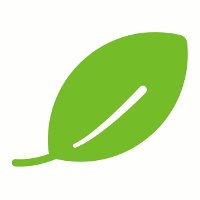 Sustainable
Microfibre
Microfibre products clean efficiently using a minimum amount of water and cleaning agents. Greenspeed's microfibre products also have an exceptionally long life cycle. even when washed frequently our microfibre retains its quality and shape, delivering real user value.
Detergents
We offer ecological washing and cleaning agents which have a minimum impact on the environment during their ENTIRE life cycle. We also test and measure the biodegradability of the whole product, ensuring minimum toxicity for aquatic organisms. To reduce travel miles, we look to source all our renewable ingredients as close to home as possible.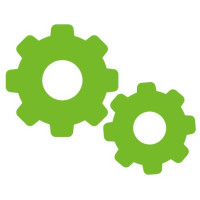 Innovative
Microfibre
Innovation is in our DNA. Through research and the development of microfibre technology and applications, we are continuously working on improving our products and systems to increase efficiency, sustainability and user-friendliness.
Detergents
Our washing and cleaning agents are developed by Ecover, a pioneer in the field of ecological washing and cleaning agents with over 35 years of experience. Our unique, award winning packaging is made from a combination of 75% sugar cane and 25% recycled plastic. It's not just about what's in the bottle... it's the bottle too!
Userfriendly
Microfibre
The ergonomics of our products are a priority. We design and develop innovative systems which are lightweight and easy to hold and use. Cleaning becomes faster, more efficient, more comfortable and more cost effective!
Detergents
We help companies by offering products which deliver a flawless clean, without using harmful toxic substances, helping to reduce the health risk for all workers that come into daily contact with cleaning chemicals.