What is microfibre and how are high-quality microfibre cloths made?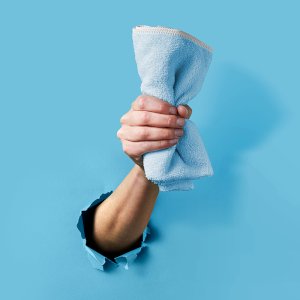 A closer look at microfibre
What exactly is microfibre? Microfibre is a synthetic fibre with a linear density of less than 1 denier, which is 100 times thinner than a human hair. Greenspeed microfibre consists of a nylon core surrounded by pie-shaped polyester fibres. It is created in a process that melts polyester and polyamide (nylon) together in order to weave thin threads. The threads are then optimally split to create a system of hollow tubes with capillary action. The hollow tubes have a tremendous effect. They absorb more than 90% of dirt and 99.9% of micro-organisms. This makes microfibre suitable for professional cleaning. The capillary action also gives Greenspeed Original microfibre cloths higher absorbency than conventional cotton cloths or mops.
Did you know that ... ?
Did you know that Greenspeed originated thanks to the introduction of the Original microfibre cloth? We were the first to introduce microfibre technology to the professional cleaning market in the Benelux, and we have made our mark with 25 years of expertise. The optimal composition and splitting of the fibres and a special weft knitting technique ensure optimal absorbency. We are also proud of our excellent cloth finishing technique. The green trim looks nice, and it also makes sure the fabric retains its shape and doesn't fray.
How to clean efficiently and hygienically with a microfibre cloth?
Wash frequently at 60°C

Thanks to the synthetic fabric, a microfibre cloth can be machine washed between 60°C and 90°C for thermal disinfection. Goodbye dirt and micro-organisms.

Spray method or pre-impregnation

These methods ensure excellent capillary action. A damp cloth picks up and retains dirt best. Dipping cloths into a bucket has become a thing of the past. This prevents bacteria and viruses from spreading.

Folding method

Use the appropriate folding method. This way you avoid touching the dirty cloth with your hand and prevent contamination of the surfaces. The instruction cloth will help you to master the folding technique.
The three pillars of a high-quality microfibre cloth
---
Cleaning power

The cleaning power is measured by the speed and level of dirt absorption. The Greenspeed Original microfibre cloth achieves dirt absorption of 93% to 95%.

Absorbency

How much water and dirt can the Greenspeed Original microfibre cloth absorb? The answer is no less than 6 times its own weight.

Life span

The Original microfibre cloth will retain its shape and absorbency after as many as 600 washes.
Impact on health
---
No health risk

We have opted for responsible manufacturing based on the Nordic Swan criteria. Strict requirements have been put in place to prevent the use of harmful substances.

Ergonomics

Our microfibre products are designed to ensure ease of use and an ergonomic cleaning method.

Socially responsible manufacturing

Employee well-being and healthy working conditions are important to us. Our microfibre production meets the standards of the International Labour Organisation (ILO). We also have the production sites audited according to Sedex's 4 pillars.
Environmental impact
---
Reducing water and detergent consumption

One of Greenspeed's key objectives is to reduce water consumption. You can use Greenspeed microfibre products and the pre-impregnation or the spray method to use up to 90% less water.

Long life span

High-quality microfibre products retain their shape and quality after frequent washing.

A+ score for microplastics emissions

Greenspeed microfibre cloths achieved an A+ score in a study on the impact of microfibre products on microplastic emissions. This means that these cloths have virtually no microplastic emissions.

Nordic Swan Ecolabel

The life cycle of microfibre cloths and mops is examined before this certificate can be obtained. The production process is also assessed to make sure that the emission of harmful gases is kept to a minimum.
Did you know that ... ?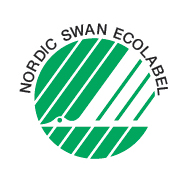 Greenspeed microfibre cloths are the first in the sector in the Benelux to be certified with the Nordic Ecolabel. This certification guarantees an environmentally responsible supply chain, the highest product quality and guaranteed functionality in practice.

Our certified products