PROBIO TAB: Probio cleaning tablets for ready-to-use spray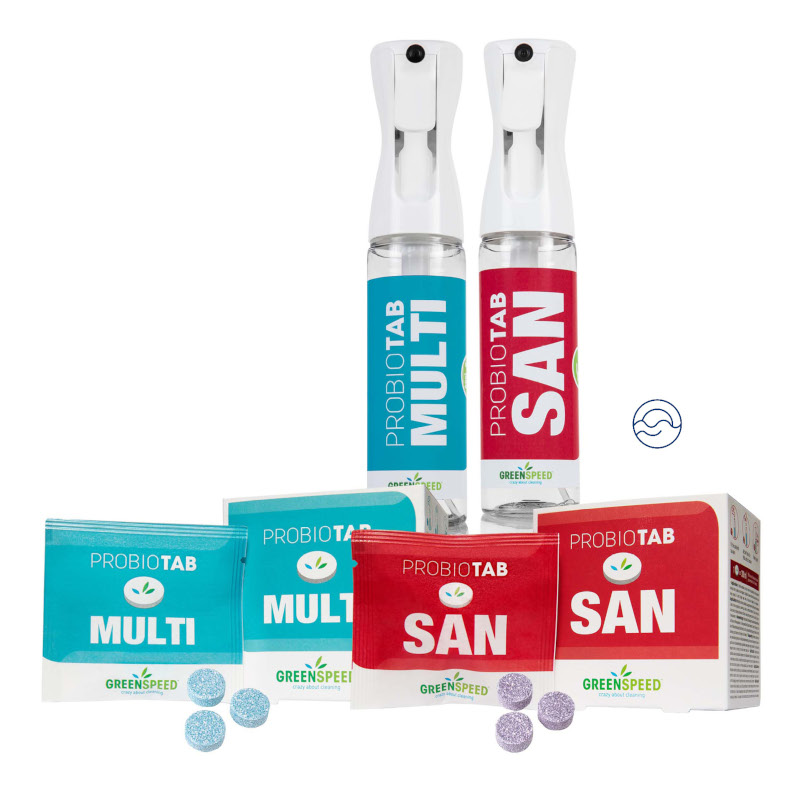 Probio Tab Multi and Probio Tab San are cleaning tablets for your interior and sanitary cleaners.
This innovation is the perfect solution to eliminate single-use plastic.
Thanks to these efficient tablets, we no longer need to transport any unnecessary water, saving up to 99% in CO2 emissions during transport and up to 99% in storage!
The tablets' efficient formula with plant-based ingredients and probiotics remains active for up to 3 months after being dissolved. Watch the video to see even more benefits!
Ready to clean up your routine?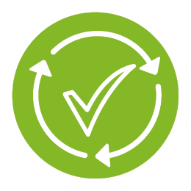 Circular
Surprisingly efficient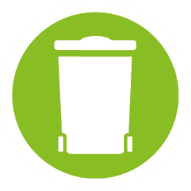 Sustainable packaging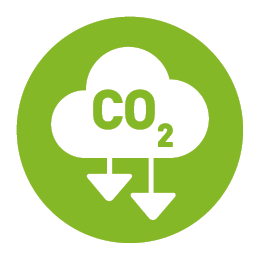 Reduce CO2 emissions
1 = 1 x 300 ml spray
WHAT ARE PROBIOTICS?
Probiotics are good bacteria that remove organic dirt deep into a surface. This provides an immediate and long-lasting clean result. The probiotics in the Probio Tabs also eliminate any unpleasant odours. And when probiotics end up in the environment after use, they actively help to purify water and achieve a natural microbial balance.
HOW TO USE PROBIO TABS
Step 1: Add 300 ml of water to the Probio Tab spray bottle (see mark on the label).
Step 2: Add 1 Probio Tab and close the bottle with the spray head.
Step 3: Wait about 3 minutes for the tablet to dissolve completely.
Step 4: The spray is now ready for use.

For the Probio Tab Multi, we developed a high-quality, reusable
spray
made from 0% single-use plastic that you can use for life.