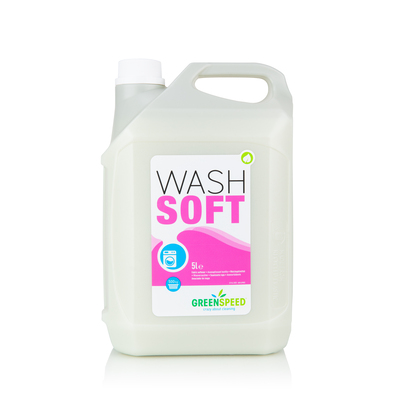 Fabric softener for use in domestic and semi- industrial machines.
- Natural softness for all your laundry.
- Makes ironing easier.
- Gentle on the skin.
- Protects natural and synthetic fabrics.
- Flower perfume.
Instruction manual
Add Wash Soft to the fabric softener dosing compartment. Use 30 ml of Wash Soft for synthetic fabrics or 60 ml for natural fabrics. Do not apply the product directly to the laundry.
Specifications
Reference: 4001629 Quantity per packing: 2 cans Dimensions: 18.5 x 13.5 x 28 cm Weight: 5300 g Barcode: 5407003310443
What materials are used to make the 5 l packaging and is it recyclable?

The Greenspeed 5 l packaging is made of a combination of 50% recycled plastic (PCR: Post Consumer Recycled) and 50 % virgin PE (Polyethylene). The packaging is recyclable.

5 L can, packaging, can, plastic, recyclable, recycled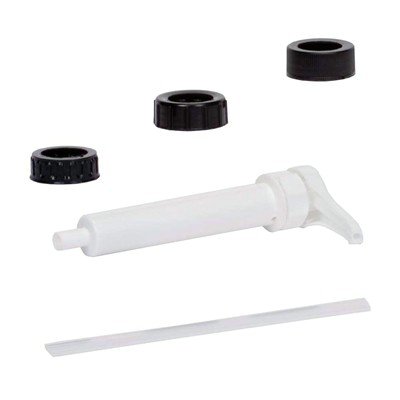 Universal Dosing Pump 30ml for Can 5 l
Universal dosing pump 30ml for can 5 l.
- Dosing pump with 3 caps suitable for all common type of 5 l can.
- Easy to dose.
- The 30 ml dosing pump is delivered in plastic bags with the 3 standard caps : DIN38, DIN40 et DIN42.
- Fits on bottles with maximum depth of 305 mm.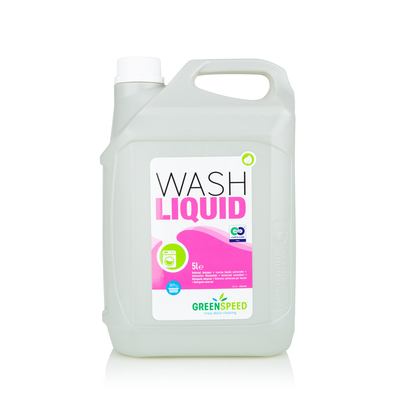 Wash Liquid - 5 l
Liquid detergent.
- Excellent stain removal, even at low temperatures.
- Contains no optical brighteners.
- Suitable for coloured washing.
- Contains enzymes.
- Sunny perfume.
- EU Ecolabel & Cradle to Cradle.