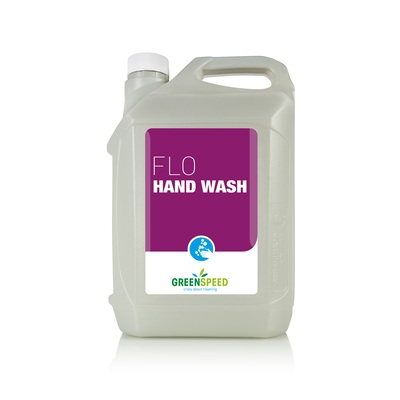 Neutral hand soap - mildly perfumed.
- Gentle cleaning of the hands.
- Pleasant fragrance.
- Gentle on the skin.
- Flower perfume.
Instruction manual
Moisten your hands and then apply a single dose of soap. Scrub your hands thoroughly using lukewarm water. Rinse your hands and dry them completely.
Specifications
Reference: 4000517 Quantity per packing: 4 cans Dimensions: 18.5 x 13.5 x 28 cm Weight: 5300 g Barcode: 5407003310078
What materials are used to make the 5 l packaging and is it recyclable?

The Greenspeed 5 l packaging is made of a combination of 50% recycled plastic (PCR: Post Consumer Recycled) and 50 % virgin PE (Polyethylene). The packaging is recyclable.

5 L can, packaging, can, plastic, recyclable, recycled