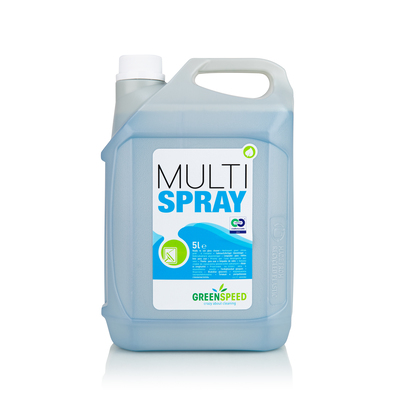 Glass & interior cleaner spray.
- Ready- to- use formula in handy spray.
- Does not leave streaks.
- Effective cleaning power.
- Citrus perfume.
- EU Ecolabel & Cradle to Cradle.
Instruction manual
As the product comes in a spray bottle, moisten the surface with the undiluted product. Do not allow to dry. Wipe the surface dry with paper or a lint-free cloth.
Specifications
Reference: 4002092 Quantity per packing: 2 cans Dimensions: 18.5 x 13.5 x 28 cm Weight: 5300 g Barcode: 5407003310115
What does Cradle to Cradle mean?

Cradle to Cradle is a quality model on which products are assessed based on their positive contribution to people and the environment. The best known and key design principle of Cradle to Cradle is 'waste equals food', supported by two key philosophies: 'use of renewable energy' and 'celebrate diversity'.
Products are assessed in five categories:
- Healthy materials: The safety of a product is assessed based on the materials used in the product. A check is carried out on whether any prohibited chemical substances have been used.
- Recycling: Products are assessed on the reuse of materials, calculated with regard to the recyclability and renewability of the materials.
- Renewable energy: Encouraging the use of more renewable energy in manufacturing the product and that greenhouse gas emissions are restricted.
- Sustainable water policy: Companies have to demonstrate that they are using water in a responsible and efficient manner. The objective is to guide companies towards a sustainable water policy resulting in a production process that has a positive impact on water sources.
- Social fairness: Safeguarding the interests of all parties involved in the business, such as the employees, customers, the community and the environment

Cradle to Cradle, certificate, certification

What does the EU Ecolabel stand for?

The EU Ecolabel or "the Flower" (named after the logo with the flower and the stars) is the official European environmental label recognised by all countries of the European Union and by Norway, Liechtenstein and Iceland. It indicates which products are better for the environment without compromising on quality. The EU Ecolabel is reliable and offers certainty: all products and services bearing the label have been verified by independent bodies for compliance with the strict environmental criteria.

One of the strengths of the EU Ecolabel is that it takes into account the entire life cycle of a product, from extraction of the raw materials to the moment the product is discarded as waste.

For each product group, it is examined within which phase the impact on the environment is greatest. Criteria are then drawn up to reduce this impact. For a hand dishwashing detergent, for example, the impact is great when it ends up in the water; for a printer, it is the paper and energy consumption. That is why the criteria vary greatly for each product group. Products that reduce the impact on the environment throughout their life cycle are rewarded.

EU Ecolabel, certificate, certification

What materials are used to make the 5 l packaging and is it recyclable?

The Greenspeed 5 l packaging is made of a combination of 50% recycled plastic (PCR: Post Consumer Recycled) and 50 % virgin PE (Polyethylene). The packaging is recyclable.

5 L can, packaging, can, plastic, recyclable, recycled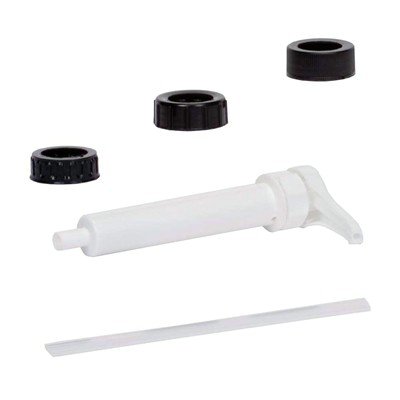 Universal Dosing Pump 30ml for Can 5 l
Universal dosing pump 30ml for can 5 l.
- Dosing pump with 3 caps suitable for all common type of 5 l can.
- Easy to dose.
- The 30 ml dosing pump is delivered in plastic bags with the 3 standard caps : DIN38, DIN40 et DIN42.
- Fits on bottles with maximum depth of 305 mm.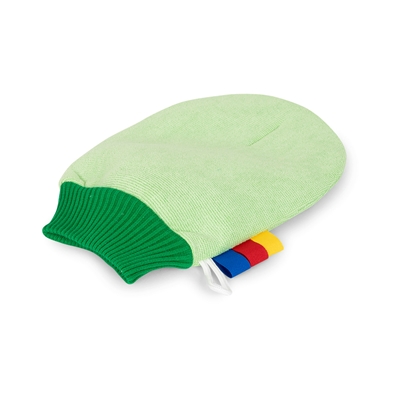 Original Glove - green
Ultimate quality gloves for long-lasting cleaning of almost any surface.
- Excellent dirt absorbency.
- Numerous applications.
- Colour coding allows efficient use.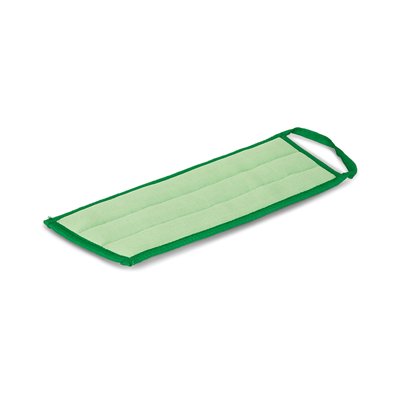 Glass Mop Velcro - 30 cm
Microfibre glass mop for damp cleaning of windows and glass partitions.
- Highly absorbent.
- Quick cleaning and a short drying time
- Does not leave any fluff or fibres.
- Streak-free damp cleaning.
- Nordic Swan Ecolabel.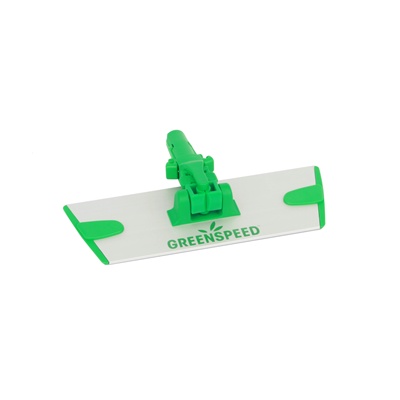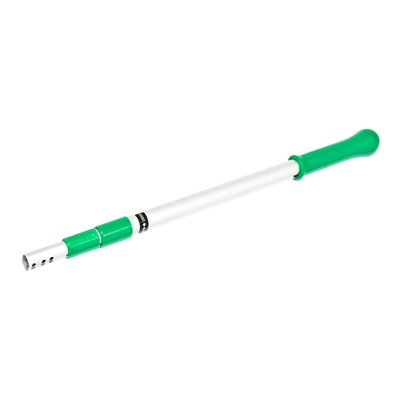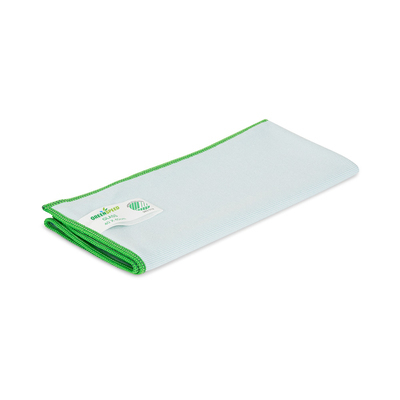 Glass Cleaning Microfibre Cloth - 40 x 40 cm - blue
Durable, microfibre glass cleaning cloth for quick and streak-free cleaning of glass, windows and mirrors.
- Can be washed at least 600 times.
- Highly absorbent.
- Strong edge finish, so that the glass cloth does not shrink.
- Does not leave any fluff or fibres.
- Nordic Swan Ecolabel.