A look behind the scenes at Greenspeed's manufacturing plant
ENVIRONMENTALLY FRIENDLY DETERGENTS
The environmentally friendly factory in Boulogne-sur-Mer
It is no secret that Greenspeed loves being green. Under this impressive green roof we find the environmentally friendly factory where our cleaning agents are created. This shining example of sustainable manufacturing is located in the Landacres industrial estate in Boulogne-sur-Mer. It is the first industrial estate in Europe to be awarded the ISO 14001 certificate. Landacres is a green zone that accommodates many environmental and biodiversity initiatives. No tall buildings that compromise visibility, no bright lights that disrupt the biorhythm of animals. Only companies that respect the environment are welcome here. The location of the environmentally friendly factory in Boulogne-sur-Mer ensures that our production unit has close links with our main geographical markets in the Benelux, France, Germany, Great Britain and Switzerland. This allows us to limit our transport and make it more efficient.
Great, right?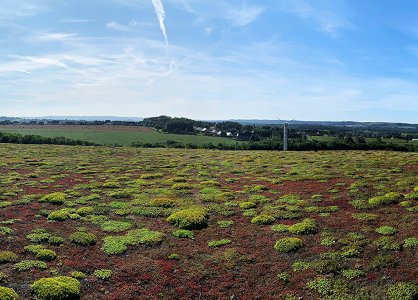 100% sustainable and economical
The factory operates entirely on renewable energy, which is good for the environment and meets one of the criteria for the Cradle to Cradle certificate.

We also like to avoid all kinds of waste. Used packaging is collected and recycled. Rainwater is also collected and used for the sanitary facilities and cleaning the floor, and wastewater goes directly to the wastewater treatment plant. Even the building materials were chosen for their energy-saving effect and long service life. The green roof saves 25% on our annual energy consumption. It looks great, and it offers excellent insulation as well. This means we can heat the building less in winter and we keep a cool head in summer.
Did you know that ... ?
When the pipes that fill our bottles with detergent get dirty, they must be cleaned, of course. We do this with a pigging system. This system pushes a flexible cleaning plug, called a pig, through the dirty pipe. It's like sliding your foot through the leg of a pair of skinny jeans. The pig pushes out all the residual water and detergent. The system is very efficient and uses 90% less water to clean the pipes.
DURABLE AND SUSTAINABLE MICROFIBRE PRODUCTS
Hardly any harmful substances
We don't like harmful substances. We do not emit any harmful substances during production and we ensure minimal wastewater treatment, all according to the Nordic Swan criteria.
International Labour Organisation (ILO) standards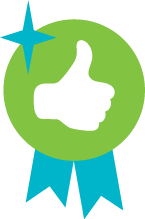 Our focus is on socially responsible manufacturing. This means that workers' well-being during production is closely monitored. Our microfibre production meets the standards of the International Labour Organisation (ILO). The ILO is a United Nations agency that specialises in labour standards. It uses the following categories to inspect production:
Freedom of association and effective recognition of the right to collective bargaining
The elimination of forced or compulsory labour
The abolition of child labour
The elimination of discrimination
Sedex's 4 pillars
It is clear that all employees can work in healthy conditions. We have the production sites assessed based on Sedex's 4 pillars for this purpose in a social audit of the working conditions.