All- purpose spray cleaner without perfume for daily use.
- Ready- to- use formula.
- Suitable for effective removal of light soiling.
- Does not contain perfumes or colouring agents.
- Can be used on all washable surfaces.
- Cradle to Cradle.
Instruction manual
Moisten the surface or a cleaning cloth by spraying it with the product. Allow to work in briefly. Rinse afterwards if Spray Clean is used on surfaces that come in contact with food.
Specifications
Reference: 4002717 Quantity per packing: 6 sprays Dimensions: 9 x 4 x 25 cm Weight: 550 g Barcode: 5407003310580
What does Cradle to Cradle mean?

Cradle to Cradle is a quality model on which products are assessed based on their positive contribution to people and the environment. The best known and key design principle of Cradle to Cradle is 'waste equals food', supported by two key philosophies: 'use of renewable energy' and 'celebrate diversity'.
Products are assessed in five categories:
- Healthy materials: The safety of a product is assessed based on the materials used in the product. A check is carried out on whether any prohibited chemical substances have been used.
- Recycling: Products are assessed on the reuse of materials, calculated with regard to the recyclability and renewability of the materials.
- Renewable energy: Encouraging the use of more renewable energy in manufacturing the product and that greenhouse gas emissions are restricted.
- Sustainable water policy: Companies have to demonstrate that they are using water in a responsible and efficient manner. The objective is to guide companies towards a sustainable water policy resulting in a production process that has a positive impact on water sources.
- Social fairness: Safeguarding the interests of all parties involved in the business, such as the employees, customers, the community and the environment

Cradle to Cradle, certificate, certification

What materials are used to make the bottles and are they recyclable?

The Greenspeed 1 l, 750 ml and 500 ml bottles are made of a combination of 25% recycled plastic from consumers (PCR: Post Consumer Recycled) and 75 % PE (plant plastic) based on sugar cane instead of oil. They are perfectly reusable and recyclable.

bottle, packaging, can, plastic, recyclable, recycled, plantplastic, plantastic

What is Plantplastic and can the packaging be composted?

Plantplastic is a vegetable-based polyethylene (PE) plastic that we use in our bottles. Our bottles contain a mix of Plantplastic and recycled plastic from consumers (PCR: Post Consumer Recycled). By using Plantplastic and recycled plastic, we greatly reduce the environmental impact of our packaging. Thanks to Plantplastic, we can also use renewable materials, such as sugar cane instead of oil. The bottles are 100% recyclable, but CANNOT be composted because they are still plastic.

Plantplastic, Plantastic, sugar cane, compostable, packaging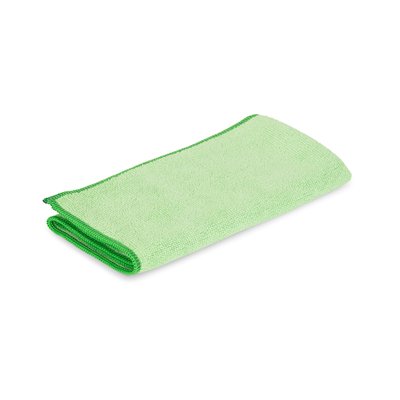 Original Microfibre Cloth - 40 x 40 cm - green
Durable, ultimate quality microfibre cloth for cleaning almost any surface.
-Time savings through effective and fast cleaning.
- Can be washed at least 600 times.
- Can absorb six times its own weight.
- Strong edge finish, so that the microfibre cloth does not shrink.
- Nordic Swan Ecolabel.
- Bronze Level Material Health certificate from the Cradle to Cradle Products Innovation Institute for microfibre cloths.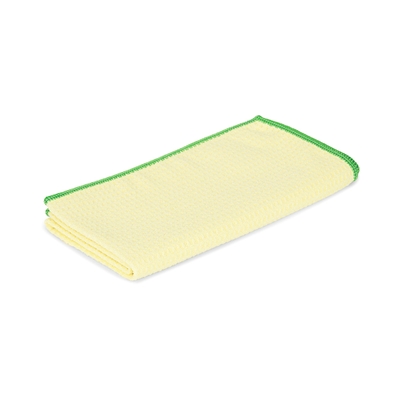 Heavy Duty Microfibre Cloth - 40 x 40 cm - yellow
Microfibre cloth with unique pattern for damp clean up of heavily soiled surfaces, such as kitchens and pantries.
- Can be washed at least 600 times.
- Highly absorbent.
- Effective cleaning of dirt and streaks, thanks to its unique pattern.
- Lightweight, despite being made of thicker material.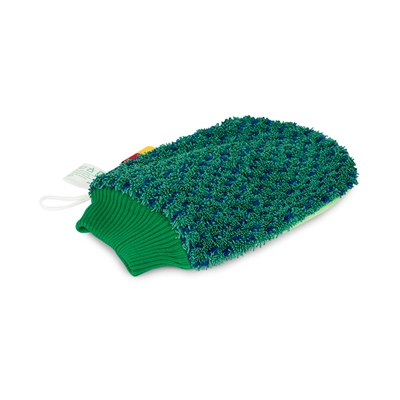 Scrubbing Glove - green-blue
Scrubbing gloves for cleaning and removing tough stains without damaging the surface.
- Excellent dirt absorbency.
- The scrubbing effect is created by the mixture of microfibre and polyester.
- Numerous applications.
- Colour coding allows efficient use.
Multi Spray - 500 ml
Glass & interior cleaner spray.
- Ready- to- use formula in handy spray.
- Does not leave streaks.
- Effective cleaning power.
- Citrus perfume.
- EU Ecolabel & Cradle to Cradle.