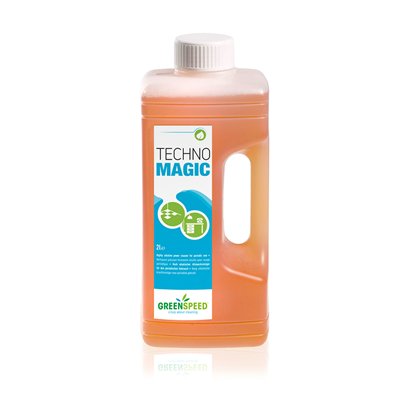 Highly alkaline power cleaner for periodic use.
- Removes very stubborn soiling such as nicotine, soot, oil and grease.
Instruction manual
Prepare a 1% solution by adding 50 ml of Techno Magic to a bucket containing 5L of water. Clean the surface with a cloth or sponge and rinse. The concentration can be increased for cleaning very heavily soiled surfaces.
Specifications
Reference: 4003031 Quantity per packing: 6 bottles Dimensions: 12 x 10 x 27.5 cm Weight: 2250 g Barcode: 5407003310108