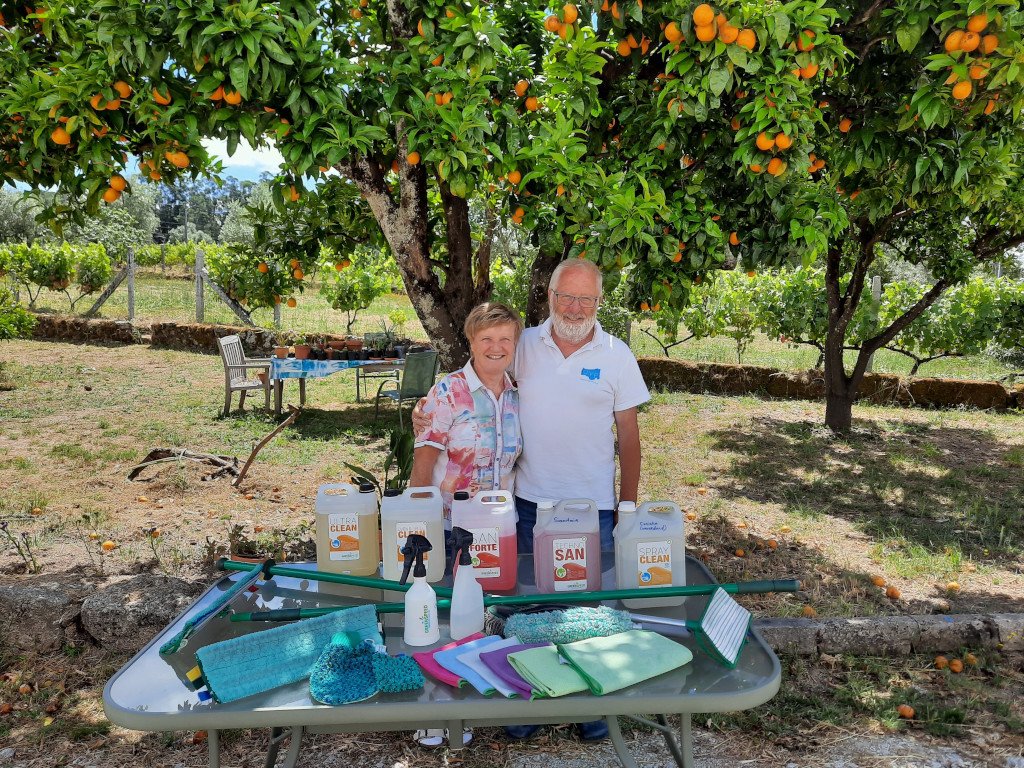 A perfect match: Greenspeed en B&B Quinta Vale Porcacho
01/07/2020 - Floor Loos
With its sustainable operations, Bed & Breakfast Quinta Vale Porcacho in Portugal is a perfect match for Greenspeed. Adventurers Karin Immerzeel and Jan left the Netherlands and opened their B&B in Portugal in an area rich in nature. The combination of hospitality, comfort and an eco-friendly concept are the ingredients of their green dream.
Straightforward management with a positive impact on the environment is what makes their B&B special. This ranges from reducing plastic waste, organic farming, building with sustainable materials, to the way they clean the rooms. "We use Greenspeed to clean the rooms and buildings. The products are ergonomic and easy to use. Greenspeed offers a complete range of cleaning products that are good value for money". Karin discovered Greenspeed many years ago in her job as director of a cleaning company. "They were already using the products when I joined. Greenspeed had therefore already proved itself in professional cleaning".
Did you know?...
Quinta Vale Porcacho was awarded the Green Key eco-label for using Greenspeed products to clean their accommodation. As a company in the hospitality and tourism sector, you can use this label to highlight your sustainable business practices. To win the Green Key, you must use cleaning agents with a sustainability label.