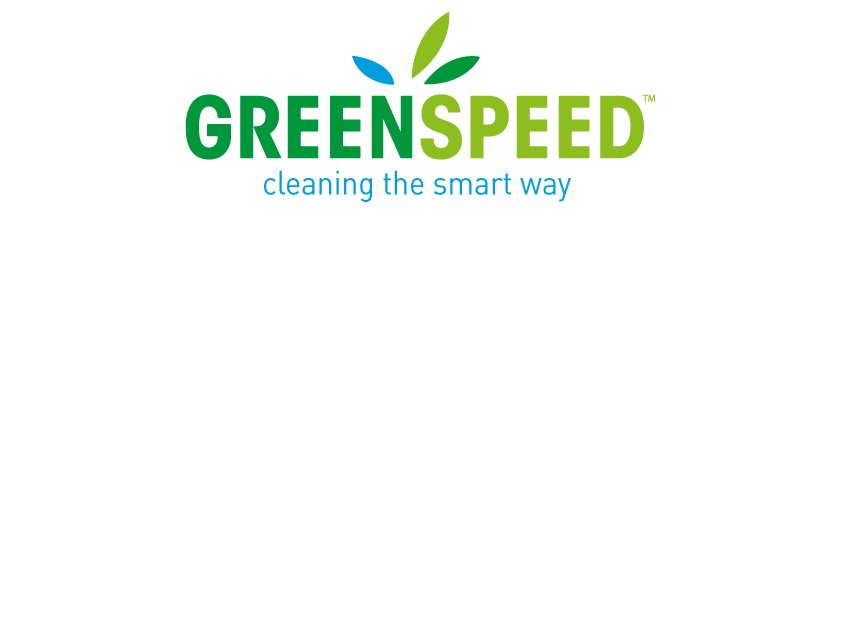 New Greenspeed logo: fresh and sustainable design
07/05/2016 - Floor Loos
The colours of the new Greenspeed logo symbolise the integration of its cleaning concepts with its eco-friendly corporate philosophy. On 1 January, Greenspeed acquired the professional division of Ecover; the new logo has already been introduced. The key characteristics of the new logo are its recognisability, freshness, sophistication, effectiveness, reliability, and of course sustainability.
Greenspeed - cleaning the smart way: the pay-off of the pioneer in high-quality microfibre cleaning systems radiates a striking degree of freshness. Michel de Bruin, CEO of Greenspeed, about the new design: "The combination of dark green and light green letters in the logo links the colours of Greenspeed and Ecover. We opted for a competent and more sophisticated image as well as for a typeface of a more sustainable character. After all, sustainability is, in addition to innovation, the key driver for both companies."
Mr De Bruin went on to say: "In order to maintain brand recognisability, we retained elements of the Greenspeed logo (the three leaves) and colour (green). We are convinced that the new logo is sufficiently recognisable and that it is very much in line with our newly developed brand personality, namely competent, cheerful, imaginative, sophisticated, and sincere."
At the ISSA/INTERCLEAN Amsterdam being hosted in the RAI centre from Tuesday 10 May until Friday 13 May, Greenspeed and Ecover Professional will present themselves for the first time as a single company at stand number 1.106: Greenspeed. With the new logo as their identifying mark.
About Greenspeed
Greenspeed was founded in The Netherlands and is known as a pioneer in high quality microfiber cleaning systems for more than 20 years. With this Microfiber cleaning system Greenspeed is a leading brand in the European cleaning market. Greenspeed has regularly surprised the cleaning market with innovated products and systems which have won several prestigious awards at international cleaning shows around the world. Greenspeed's product range is certified with the Nordic ecolabel 'Swan'. The company is also known for their philosophy of making cleaning easier, safer, efficient and sustainable. Greenspeed distribution network (Greenspeed Centers) is operating successfully in more than 14 countries.
Contacts
Michel De Bruin - CEO, GREENSPEED - T + 31 (0)6 18 13 88 20